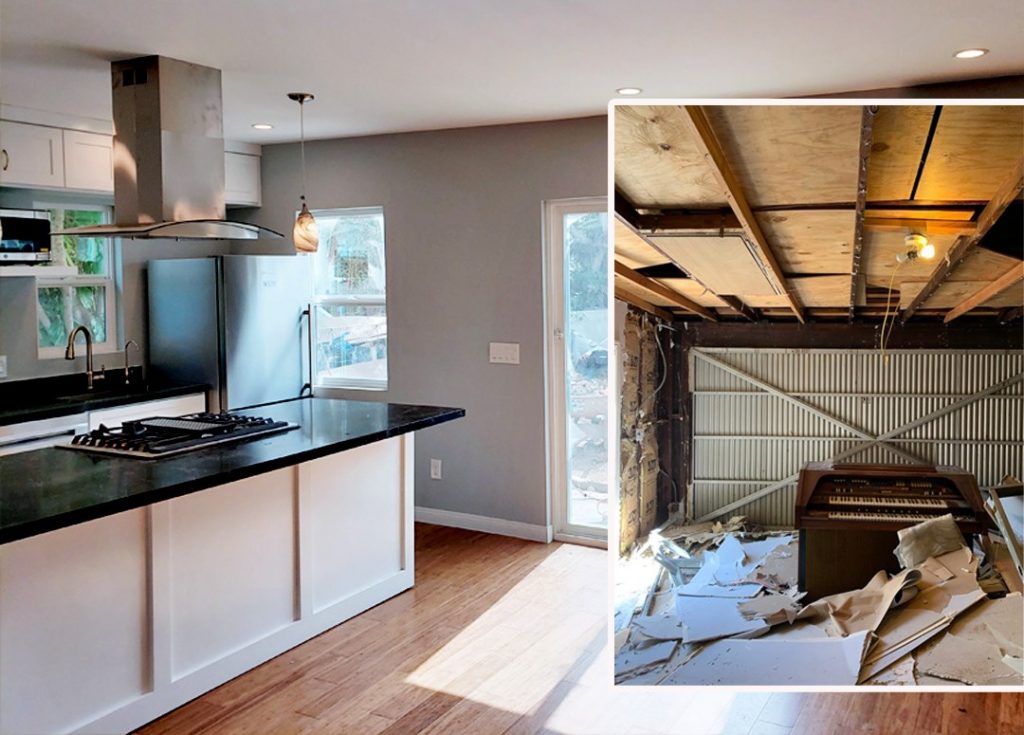 Are you pondering on investment opportunities in these gloomy times? Are you simply thinking of ways to earn extra income to remain resilient over this ongoing crisis? Have you been wondering how to maximize your property's extra space in your backyard or what else is possible with your garage now that you have more time home due to the quarantine restrictions?
There is Hope and an ADU Provides Several Solutions
Despite the ongoing health challenges around us, it is reassuring to remember that the sun is just behind every rain cloud and shines bright after every storm.
And an Accessory Dwelling Unit or ADU may well be likened to the sun behind the current storm. As an ADU is a solid investment tool that can help you overcome the economic impact of this global health crisis.
An ADU would provide you with an extra monthly income stream when you rent it out. Homeowners who ventured into developing their own ADUs before this pandemic have experienced financial gains from the ADUs they developed in their property. Projected returns are in the 7 to 10 year period.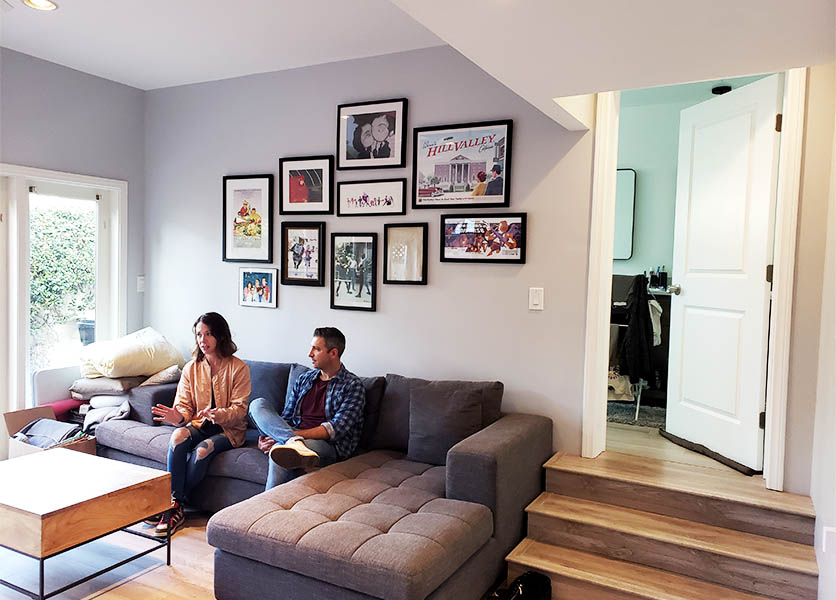 Many others who find their garage not fully being utilized have turned to converting them to ADUs, which also produced the same income stream opportunities. All these are attributed to the recent positive changes in California laws which made it easier for homeowners to build these Accessory Dwelling Units. These are also part of legislator's efforts to solve the housing shortage in the country.
To help start your ADU plans, here are some useful facts to be aware of:
WHAT IT IS. An ADU, which stands for Accessory Dwelling Unit or also referred to as Additional Dwelling Unit, is a second structure on a residential lot in addition to the main house. It can be part or attached to the main house, detached or separate from the main house but still within the property. It can also be designed with a second level.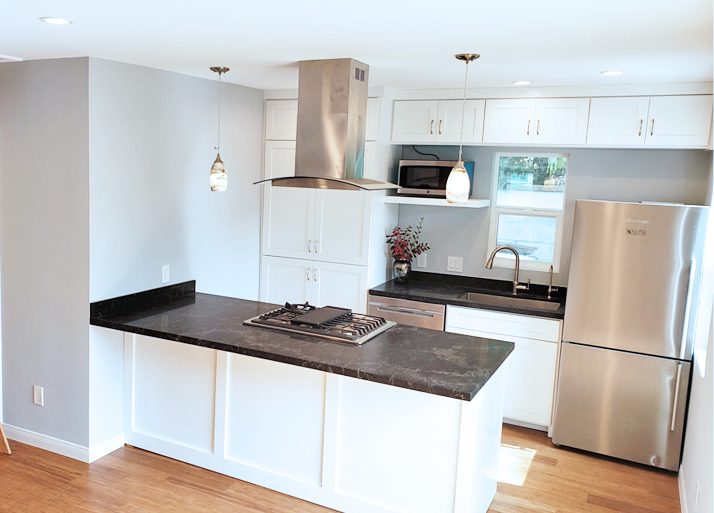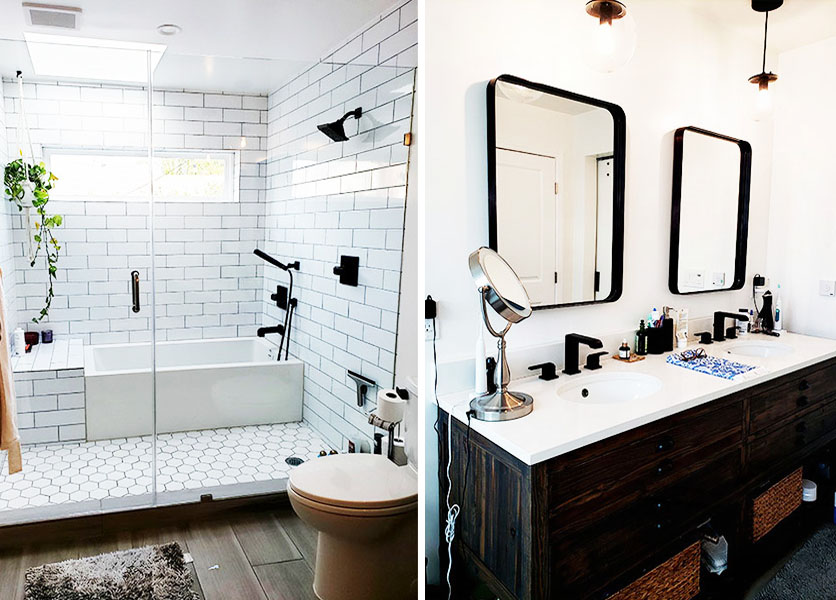 Recent California state laws have eased down previous restrictions and parameters on building ADUs especially in the city of Los Angeles, thereby, creating a spike in the interest and demand for such livable units in the form of garage conversions or separate backyard ADUs.
NEW AND FAVORABLE GUIDELINES. Just recently California laws have changed in your favor as a homeowner to make your accessory dwelling units project an easier and faster endeavor. Gone are the numerous restrictions of the process and implementation of building an ADU in the state of California. These new laws are specific solutions by the government to address the affordable housing shortage gripping the U.S. in recent years. The following are some Los Angeles guidelines on ADUs you need to know:
Parking Requirement
Before the new laws were passed, the city required off-street covered parking (garage, carport) for both the existing home and any new living structure proposed,
Under the new laws, it is now allowed for the main house parking, like a driveway to not have roofing, and no parking provision is required for an additional unit, provided the property is near a transport stop.
The maximum permitted ADU size has increased
There is now more flexibility in ADU Types allowed
Some types of Fees were reduced or totally removed to encourage homeowners to build ADUs
Additionally, there are no more local or discretionary approval needed. No need for homeowners association, neighbors, city planning department and other similar previous approval seekers provided you meet the guidelines. This means you can build an accessory dwelling unit in your property as simple as submitting plans to the building department, undergo plancheck process and you are issued a building permit.
Accessory Dwelling Units are given the push by legislators and different states are already responding well with the favorable laws, encouraging homeowners in their respective constituents to consider developing ADUs in their properties.
The expected rise and sustained demand for affordable housing will drive the ADU related development and will hopefully help drive the economy back on its feet. It has proven to be a multi-faceted solution for families, property owners and the state, as an investment opportunity, extended space for accommodation, for many in the job force, a remote working space solution. The ADU is also the affordable housing solution for legislators and will prove to be an important catalyst for economic recovery amidst these ongoing global health problems.
Find and Partner with the Right ADU Contractor and Start Building your Dream ADU.
Our owner, Rafael and Terry, our project manager have over 20 years of expert building experience and is ready to serve your ADU and home remodel projects in the Los Angeles and adjacent areas.
We at Home Creations have extensive experience of over 20 years in home remodeling and ADUs. As a reliable ADU builder and general contractor, we are known for craftsmanship quality work. We believe and practice open collaboration with our clients and designers to provide both practical and creative solutions in turning your space into your dream ADU or that perfect home remodel.
We are here to listen and help you understand ADUs better. Plan your ADU with us, today!
BOOK YOUR FREE INITIAL CONSULTATION
By Phone (310) 895 6765
By Phone   (310) 598 7374
By Email [email protected]